Piano Lessons at the Teacher's Place
If you do not have a piano and have no intention of getting one anytime soon, you might want to consider learning at our Awesome Piano teachers' place instead. In fact, we do have students who have pianos at home, but they still do head over to our teachers' place for the lessons. One of the reasons is due to convenience, perhaps it being nearer to where their office or school is located. More importantly, our teachers tend to have better quality pianos and also more conducive learning environments. This can help the student's learning to be more efficient and productive. Take a look below at some of the profiles of our teachers.
*Kindly note that this is not the complete list, we still have other teachers.
---
LRSM/LTCL/Degree Teachers
---
Ms Jasmine Mok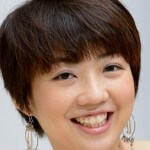 Address:  Hougang Avenue 10
Highest Qualification: BA (Hons) 2nd Class Hons in Music, Lasalle College of the Arts
Piano Type: Yamaha UX30bl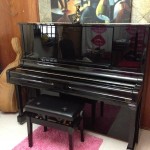 Jasmine is a passionate teacher who believes that every person, young or old can benefit though learning music. She is friendly and approachable. She is also a firm believer in adopting a structured teaching approach, and presenting material in an organised manner.
---
Ms Charlotte Ong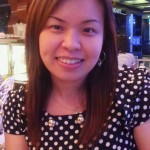 Address: Telok Blangah Way
Highest Qualification: Bachelor of Music, Queensland University of Technology
Piano Type: Stein Becker Upright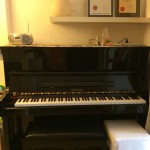 Charlotte started teaching piano since 1999. Her passion towards classical music led her to Australia to further studies in music, majoring in classical piano performance, and second study in accompaniment. Upon graduation, she had a privilege to teach in a few state schools. In Brisbane, she taught piano and singing to young children.
Personally, she believes education is a creative process where the educator must provide an environment to cultivate interest for the child. When a child acquires sufficient interest, their learning capacity will increase exponentially. This has always been a successful education model for her students.
---
Mrs Neo Soh Yian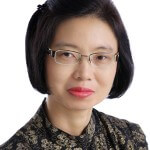 Address: Tai Keng Garden
Highest Qualification: FLCM
Piano Type: Yamaha U Series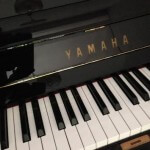 Mrs Neo Soh Yian is a piano teacher with twenty years of teaching experience. Although graduated with a Computer Science Degree from the National University of Singapore in 1990, she answered her musical calling by becoming a full time music teacher from 1994. She has since trained more than 50 students including several at Diploma level. Soh Yian also serves in church as pianist and keyboardist.
Soh Yian believes that music is a gift bestowed to all. Everyone can make music, with practice and training, we can enjoy music to its highest level. As a teacher, Soh Yian aims to perpetuate knowledge and inspire learning. More specifically, she teach a wide repertoire of musical works of various genres and styles. Soh Yian also creates performing opportunities for her students. Through home concerts and recitals, students will gain confidence and derive pleasure in music making.
Soh Yian recognizes that examinations provide useful standard and can act as a motivating push, giving the student a definite aim to work towards. However music-teaching is not simply preparing students for one exam after another- and nothing else. A good balance between solid music education of wide repertoire and pursuit of excellence through examinations must be attained.
---
Ms Caryn Cheong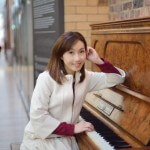 Address: Lorong 1 Toa Payoh
Highest Qualification: BA of Music (Hons) in Education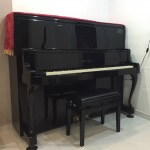 Caryn has more than 10 years of music teaching experience. She obtained her Grade 8 (Practical and Theory) from Associated Board of the Royal Schools of Music, UK (ABRSM) and continued to pursue her studies in the University Putra of Malaysia in Bachelor of Music (Education) (Hons). Aside from that, she also holds a Associate Diploma in Music Pedagogy.
Upon graduation, Caryn had the privilege to teach in an international school as a music teacher in conducting keyboard ensembles and choir. After that, she worked in a music school as an instrumental teacher and teacher-trainer, teaching individual and group lessons for children as young as 2 years old to adults of various levels.
Caryn makes appropriate selection of teaching methods to encourage and stimulate interest in budding learners. As for the more advanced students, she uses more technical and challenging pieces. She believes that the exposure of various pieces and genres of music would enhance one's knowledge of music. She hopes to develop the musical growth and talent of every student in an encouraging and friendly way.
---
Ms Minghui
Address: Compassvale Crescent
Highest Qualification: LTCL Diploma in Piano Performance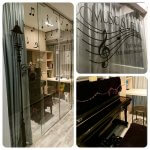 Minghui is a full-time piano teacher and has been teaching piano since 2003. She is qualified with LTCL in Piano and a diploma in teaching. She can teach both for exam (following ABRSM or Trinity syllabus) or just for leisure, both practical as well as theory. She has experience in teaching children as young as 3.5 years old and up to 50 years old.
Minghui focuses on teaching the right techniques, rhythm and to inculcate musical awareness to her students so that they will not only know how to play, but also to be able to express the music well. Her students are also taught to appreciate a wide range of repertoire from classical to modern jazz and pop, and are encouraged to perform in the yearly student concert that she organises.
The past 15 years of teaching 30 odd students have given Minghui the skills to teach each individual student with methods that suits his/her particular temperament and learning style. Her students have obtained 100% passes in ABRSM exams, with most of them obtaining merits and distinctions and even high distinctions. She also has experience coaching students enrolled in 'O' and 'A' level MEP programmes.
---
Ms Dorothy Ew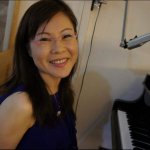 Address: Cashew Road
Highest Qualification: BA in Music
Dorothy is passionate about music and enjoys sharing her skills with others. She is confident in what she does and parents as well as students find her patient,kind and committed.
---
Ms Henny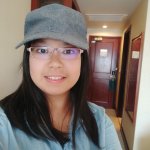 Address: Senja Link
Highest Qualification: BA in Classical Music
Henny has 16 years of dedicated teaching experience with a 100% passing result.
She has been teaching students for both the ABRSM graded exam and Diploma certificate. Her lessons are conducted using a Kawai grand piano.
---
Mr Leonard Lim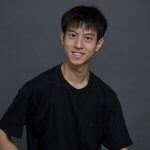 Address: Upper Changi Road
Highest Qualification: Degree in Classical Piano Performance
Leonard is a patient and chill teacher. He enjoys working with teenagers and adults. He has been teaching since 2015.
---
Ms Lin Tonglin
Address: Lorong Chuan
Highest Qualification: Masters in Music
A native of Singapore, Tonglin entered Nanyang Academy of Fine Arts at the age of 6. Continuing her training with distinguished pianist Lim Yan at School of the Arts, Singapore (SOTA), she won an audition to embark on a tour to Switzerland and Italy in 2011 where she performed both solo and chamber works. Throughout her studies in SOTA, where she received a creative, cross-cultural and interdisciplinary education, Tonglin developed a unique sense of artistic interest, not restrictive to solo-performing, but varied aspects such as collaborations with other arts forms and academic disciplines.
As a passionate chamber and orchestral musician, Tonglin enjoys performing in a range of creative and artistic projects which promotes collaboration with musicians, composers, choreographers, dancers, visual artists and theatre designers. Recent concerts include a multimedia production which incorporated music, dance and electronics, produced by Japanese composer Kina Miyamoto, premiered in Atmospheresfestival 2018, as well as concerts in London Bargehouse as part of Balance Exhibition which featured works from RWCMD theatre designers and composers. Having a special affinity towards two-piano works, some of her recent projects include Stravinsky's Symphony of Psalms, Philip Glass's Four movements for two pianos,George Crumb's masterpiece Makrokosmos III: Music for a Summer Evening, as well as Messiaen's Visions de L'amenwith Benjamin Frith, pianist of internationally acclaimed piano trio, The Gould Trio.
---
Ms Shou Jin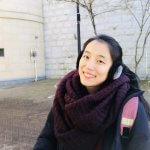 Address: Serenade Walk
Highest Qualification: BA(Hons) of Music
Shou Jin has been playing the piano since 3, and has continued to do so all through the Music Elective Programme (MEP) in secondary school to taking music as a subject in A Levels. She has had the opportunity to perform in various school performances and in public spaces, before she proceeded to study music in Royal Holloway, University of London for her degree.
Upon Shou Jin's graduation, she became a secondary school music teacher and has been since 2015. She has also been teaching in keyboard workshops for adults for a year. The joy she experienced in playing music became a joy in spreading the love of piano performance to others.
As a teacher, Shou Jin is patient yet firm, and encouraging to her students. She believes that anyone can learn and perform it as long as they are motivated and guided strongly along the way. She is able to assess the needs of the students to determine the practice they need to perfect their art. At the same time, she is also able to scaffold the learning process in order for the students to achieve little successes along the way to build their intrinsic motivation for learning.
---
Mr Norvin Lew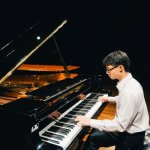 Address: Farrer Park Road
Highest Qualification: LRSM in Piano Performance
Having graduated from School of The Arts (SOTA) in 2013 as a Music Major (Piano), Norvin joined a music school after completing National Service in 2016 and has been teaching the ABRSM syllabus to his students, both practical and theory. He is also teaching private students and is able to give more time to teaching more students as well. Teaching music is definitely enjoyable for Norvin since his beginnings and he would like to take this further as a career.
---
Ms Sandra Lee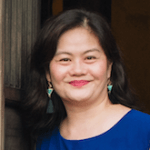 Address: Segar Road
Highest Qualification: B.A. in Music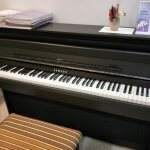 Graduated with B.A. in Music from University of British Columbia (Canada) and DIpABRSM Principles of Instrumental Teaching Piano (UK), Sandra has more than 15 years of piano teaching experience in Canada, Malaysia and Singapore. Currently, she is pursuing her masters in music teaching with the University of Chichester (UK).
Sandra has enjoyed teaching students of all ages in learning the piano; both for leisure and exam. Her emphasis is to build and strengthen the foundation of sight-reading and technique, so that her students can enjoy music playing. She believes that consistency in practicing will lead a student to a more enriching learning journey.
---
Mr Jeremy Foo
Address: Lentor Crescent
Highest Qualification: LRSM in Performance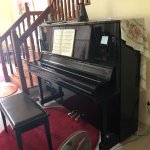 Jeremy completed his 'O' levels music programme at Ang Mo Kio Secondary School from 2010 to 2011 and 'A' levels music programme at Temasek Junior College from 2012 to 2013.
He has performed in recitals organised by the NTU Piano Ensemble, which were held in Nanyang Auditorium and NAFA Lee Foundation theatre. Since February 2018, Jeremy has been performing both solo and ensemble works on the piano as part of the mini-recital series organised by thePiano.sg community.
---
Mr Teh Jiexiang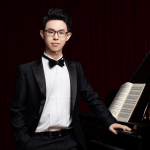 Address: Oxley Rise
Highest Qualification: B.A. (Hons) in Music
Jiexiang has been giving music lessons since 2008 and his students range from under 3 to over 30 years old. He teaches piano, theory, aural, 'O' Level MEP and provides piano accompaniment. He currently has students of all levels from beginners to Diplomas from both ABRSM and Trinity.
Jiexiang conducts intensive ABRSM Grade 5 Theory Course where students can achieve Merit or Distinction in 15 lessons. Students are engaged because the explanations are step-by-step, easy to follow, and most importantly, fun. This course is designed for students who are aiming to take Practical Grade 6 and above but have not passed Grade 5 Theory yet. His past students have scored 90, 94, and 96 out of 100. He organises private concerts 3 times a year where all students get to perform, whether they are taking exams or not.
Jiexiang currently teaches full-time at his studio, which is fully equipped with a grand piano and magnetic whiteboard. He will travel where necessary and will encourage students to have lessons at his studio once they are older.
Jiexiang graduated from Yong Siew Toh Conservatory of Music, NUS with a Bachelor Degree in Piano Performance under the Head of Piano Studies, Dr Thomas Hecht, and is a recipient of the prestigious Kent Ridge Undergraduate (Merit) Scholarship.  His previous teachers include Dr. Lee Pei Ming, and Dr Eleanor Tan, Vice Dean of Nanyang Academy of Fine Arts. He has played in various masterclasses, studying with pianists such as Mary Wu, Martin Roscoe, and Paul Lewis. He has given solo and chamber performances at the Esplanade, National Gallery, and the The Arts House.
---
Ms Amy Siow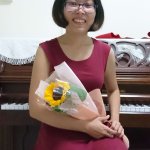 Address: Yishun St 11
Highest Qualification: B.A. of Performing Arts (Music)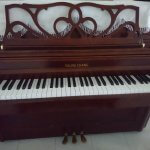 Amy teaches piano both for leisure as well as exams, pop and classical. For beginners, she would usually devise ways to foster good reading skills and also proper techniques to ensure that they become independent. This will propel them further in their musical journey.
Amy selects appropriate materials and write lead sheets at times to introduce chord learning and some comping. She tries to find the right motivation for students and is methodical to impart concepts so that they can be applied in their learning. She has taught students of different ages – kids, teenagers, adults and those with special needs.
---
Ms Jessica Lee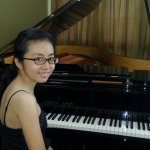 Address: Dover Crescent
Highest Qualification: FTCL in Performance
Jessica has participated in several masterclasses over the years, taught by the likes of American pianist Dr. Steven Spooner, Taiwanese-French pianist Lysianne Chen and Professor Manfred Fork from Germany. She has also played in a masterclass taught by British pianist Murray Mclachlan as part of a music camp organised by the Overseas Masters Winter Piano Academy (OWMPA) at the Yehudi Menuhin School of Music in the UK and won prizes in competitions such as the Singapore Performers' Festival and the Kota Kinabalu Music Festival.
As a performer, Jessica has performed in several concerts such as the ABRSM Grade 8 High Scorers' Concert held at the Old Parliament House in Singapore and the Love of Music Charity Concert organised by some of her teachers in Singapore. Jessica has been teaching since 2018, with students ranging from beginners to Grade 4 so far. She is familiar with the ABRSM syllabus and has guided her students through challenges such as scales and sight-reading. She breaks down technical difficulties for her students when they learn new pieces and introduce practice strategies to overcome the challenges.
Jessica believes in setting a good foundation for her students by stressing the importance of paying attention to details in the music and learning to play musically. She has managed to self-devise and recommend appropriate lesson materials to help beginners gain confidence in note-reading and develop skills to count rhythms and follow fingering. She tailors her lessons to the different needs and preferences of her students as well as supplements a diverse range of repertoire to enrich their musical journey and improve their technique.
---
Ms Tan Huiyan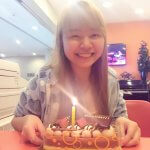 Address: Yishun Ave 4
Highest Qualification: LTCL Diploma in Piano Performance
Huiyan's lessons are suitable for all students from age 4 and above, regardless of whether they are planning to go for exams or just playing for leisure.
Since she started teaching private piano in 2013, Huiyan has helped several students build up their interest in piano as well as improved their techniques and musicality in piano playing. She also prepares students for various public performances and competitions (Both locally and internationally).
---
Diploma Teachers
Ms Adeline Yeo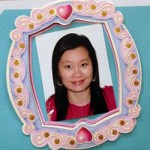 Address: Cardiff Grove
Highest Qualification: ATCL Diploma in Piano Recital
Adeline is teaching piano full-time. She is patient and good with children. She teaches both children and adults. Adeline has also taught at music schools aside from private lessons. She has also worked closely with students from the Middle East, North America, Europe and Asia. Her students' age groups ranges from 3 and half to 65 years of age.
Adeline teaches mainly the ABRSM syllabus as well as pop piano for students who wish to do lessons for leisure. She believes strongly in parents' participation and involvement in education.
---
Ms Melissa Tan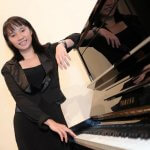 Address: Punggol Walk
Highest Qualification: ATCL Diploma in Piano Recital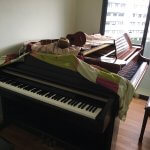 Melissa has been teaching for 12 years and has vast experience. She has taught in groups in pre-schools and primary schools as well as individual lessons in home and private piano studios.
Melissa believes all lessons should be tailor made for students. Her biggest goal is to build student's love for music. She also believes learning music/piano is possible for everyone (children, adults and even students with special needs).
---
Ms Hau Chin Chin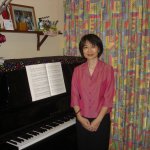 Address: Shelford Rd
Highest Qualification: LTCL Diploma in Piano Recital
Chin Chin has more than 15 years of piano teaching experience.  She enjoys teaching music to all age groups, from 5-year old children to 60-year old adults. Her students include locals, Germans, Swedish and Canadians. Being a flexible teacher, she adapts her lessons to cater to students of different ability and time commitment.
To improve performing confidence, encourage sharing of musical joy and development of stagecraft, she organizes student concerts.  For outstanding presentation, video recordings are uploaded to YouTube. She also regularly connects with parents via WhatsApp with updates and videos of students' progress.
---
Ms Yi Ying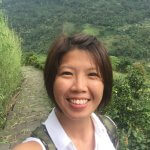 Address: Chestnut Drive
Highest Qualification: DipLCM in Pianoforte Performance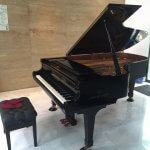 Yi Ying started learning piano at a very young age of 4 years old, and has since found a passion in playing the piano.
She decided to pursue it further, many years after completing her Grade 8 practical exam, and upgraded herself to attain a diploma certification in performance.
She has been teaching since 2016 in a music school. She is patient with her students and always believe in positive teaching.
---
Ms Zelda Mak
Address: Compassvale Crescent
Highest Qualification: ARSM Diploma in Piano Performance
Zelda has experience working with students as young as 5 years old. She has a patient, friendly and bubbly personality.
She is always introducing new and interesting methods to keep the students engaged and to fuel their interest in piano playing and piano theory concepts. Her lesson structure and plan is catered to the individual student's learning ability and to help him/her do well and have a good balance in both practical and theory of piano.
---
Ms Meow Chin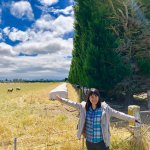 Address: Rivervale Drive
Highest Qualification: DipABRSM in Piano Teaching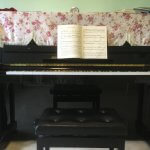 Meow Chin is a passionate and approachable full time piano teacher who gets along well with children. She believes in happy learning through encouragement and hopes to instill a love for music in her students' journey.
---
Ms Christina Neo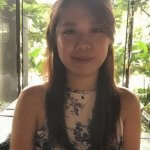 Address: Buangkok Green
Highest Qualification: ATCL Diploma in Piano Recital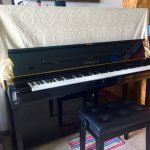 Christina has been a full-time classical piano and theory teacher since 2014 after she graduated from Nanyang Technological University with a degree in Computer Science. She is able to teach both classical and pop music as she was a church keyboardist previously. Aside from that, Christina had taken classes in Percussion Ensemble and Pop music during her years in university. She is passionate to inspire people through music teaching, with an optimistic goal of realizing the full potential in every student.
---
Ms Keira Lim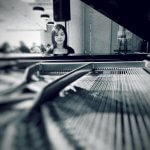 Address: Woodlands Drive
Highest Qualification: DipABRSM in Music Performance
Keira has been learning music since the age of 5. She has also explored other musical instruments such as guzheng and ukulele during her school days. She believes in continual learning and upgrading for the benefit of her students, and is currently preparing for her degree in music, LTCL/LRSM (Licentiate in Piano Performance).
Keira acquired working experience with children and therefore has the ability to interact well with young students. She believes in building a sturdy foundation and practice habit so that students can progress steadily in their learning. As every student is unique, lessons are tailored to the learning needs and style of each individual. The greatest motivation in teaching comes from helping students achieve success in their musical journey.
---
Mr Charles Lee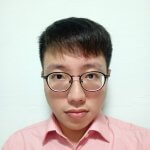 Address: Clementi West
Highest Qualification: DipABRSM in Piano Performance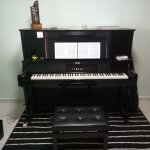 Charles began his musical journey from 7 learning the piano. Ever since, music has been an integral part of his life. He joined the concert band in Hwa Chong and in university as a flautist, and prepared for his diploma in piano performance while concurrently pursuing his degree in psychology.
Charles is constantly seeking to outdo himself, achieving 4th place in the Batam International Piano Competition in 2017 and performing for Cristofori Music School's annual company event in 2018. As a teacher, he believes in acting as a mentor to bring the best out of his students, and the greatest reward is building passion and commitment in his students. His students range from beginners ages 5-6, up till adults, with some learning music seriously and others purely for leisure. Charles is patient and encouraging: he strongly believes the musical journey is less about talent, but largely a test of character, determination and effort.
---
Ms Chantel Tay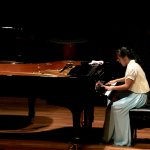 Address: Hong San Walk
Highest Qualification: ATCL Diploma in Piano Performance
Chantel was a student coach for a year in her school's Piano Ensemble. Her aim is not for students to recognise tunes and simply play songs, it is for them to discover their style of expression, the reason for their choice of style, and to cultivate a disciplined yet enjoyable learning platform.
---
Ms Ong Ai Ling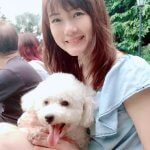 Address: Jalan Tua Kong
Highest Qualification: DipABRSM in Piano Teaching
Ai Ling has been teaching children from 4 to 18 years old for both graded examinations and leisure. She believes in giving the right technique from the start to beginners so that bad habits will not form as they progress. She will usually try to pace them according to their learning capabilities so that the experience is enjoyable.
---
Ms Tee Seow Yin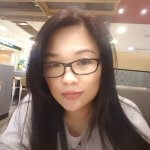 Address: Sembawang Drive
Highest Qualification: Diploma in Music
Seow Ling graduated with a Diploma Piano Teaching from Sedaya College. She also attained her ABRSM Grade 8 theory and practical along with a Yamaha Electone Fundamental Grade 5. She has been teaching since 1994 at the age of 19.
Seow Ling has taught in Yamaha music school for both children courses as well as individual lessons. She wants to pass on her passion for music to her students in a way that motivates them, whether young or old. She always tailor her lessons to meet their needs and goals.
---
Ms Belle Chen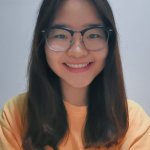 Address: Bedok Reservoir
Highest Qualification: ALCM Diploma in Pianoforte Performance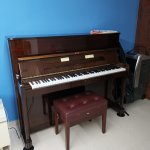 Belle has been playing piano since she was 7 years old. She started teaching as a part-time job when she was in Polytechnic (in 2014) and has continued to do so since. Her students ranges from beginner levels up till Grade 3 but all of them play for leisure with no exams. She finds pleasure in teaching as much as playing myself.
Belle likes to set goals (chart) for students at the beginning of each month and reviews with the student at the end of every month to see how far they have progressed. She assists her students in songs that they may want to learn and modifies it to their level so they can learn. She also modifies hanon exercises for her students to practice along with scales.
---
Ms Hazel Chen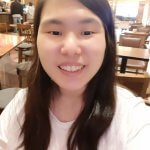 Address: Jalan Kayu
Highest Qualification: ARSM Diploma in Music Performance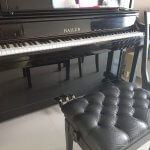 Hazel started learning the piano since she was 11 years old. In 2016, she received her Diploma in Piano Performance from LCM and subsequently went on to pursue the ARSM Diploma in Piano Performance in 2018. Currently, she is pursuing the ATCL Diploma in Piano Performance and hopes to complete it in the next 2 years.
Hazel has been actively performing concerts organized by her piano teacher as well as public performances by Pianovers in 2019.
To engage students during lessons, she uses games and various story telling activities to enforce the important music concepts so that the students can grasp the basics of music easily.
---
Grade 8 Teachers
---
Ms Kelly Tang

Address: Fernvale Road
Highest Qualification: ABRSM Grade 8 Practical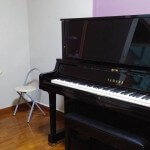 Kelly has been a piano teacher for over 15 years. She has taught in music schools and students' home before but is currently only teaching at her place. She has a Performer's Certificate (Trinity College) and ABRSM grade 8 (Piano and Theory). Her students range from beginners to Grade 7.
---
Ms Wendy Tan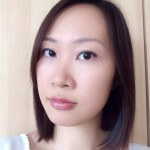 Address: Toa Payoh Central
Highest Qualification: ABRSM Grade 8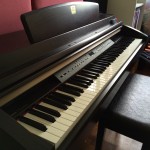 Piano Type: Yamaha Clavinova Digital
Besides the Grade 8 (ABRSM) qualifications, Wendy is also AMIS certified (2012,MOE): Art and Music Instructor scheme, Piano Adventures Expert Course (2011), Harmony Road Music Course (2009) and Performer Certificate in Classical Singing (Trinity Guildhall).
She has taught piano since 2000 in 4 different music schools and before converting to teaching private lessons at her home studio. Wendy enjoys teaching as well as developing children's' interest and technique to better their playing.
---
Ms Wong Xianling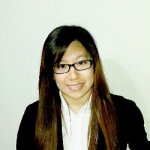 Address: Bukit Batok St 31
Highest Qualification: ABRSM Grade 8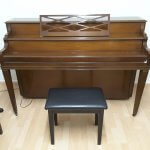 During her time in the National University of Singapore, Xianling found her true passion and love in music and immersed herself in various cultural activities which involved arranging scores for and performing with choral groups as well as performing in the band as a keyboardist and vocalist for events.
Xianling is familiar with both the ABRSM and Trinity Syllabus and teaches a range of pop to classical piano and violin. She has conducted early childhood music and movement group classes since 2010 and individual lessons to children from age 3 years to adult.
During her spare time, she does piano accompaniment, plays the ukulele and performs a cappella at weddings and events around Singapore with her a cappella group. Xianling believes in a holistic musical approach, improving coordination, rhythm sense, aural, piano technique and creativity through song, dance and games using the methods and experience garnered from attending workshops of the Dalcroze, Kodaly and Suzuki method.
---
Mr David Kho
Address: Telok Kurau Road
Highest Qualification: ABRSM Grade 8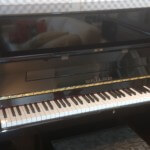 Piano Type: Seiler Upright
David has a passion for music and teaching/sharing ever since young. He attains great satisfaction from seeing students improve under his guidance. David's best ability is his keen sense of hearing and of perfect pitch, allowing him to pick out mistakes readily.
David had experience teaching in APSN (association for persons with special needs), hence he considers himself to be more patient than most. He tries to conduct lessons in the most fun and enjoyable way possible, as he believe one has to truly enjoy doing something to be good at it.
---
Ms Grace Duong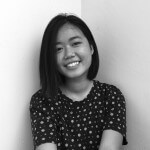 Address: Butterworth Lane
Highest Qualification: ABRSM Grade 8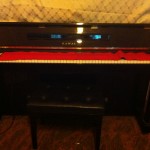 Grace is a patient and friendly poly graduate. Music is her passion and she aims to influence both children and adults with a creative approach towards teaching.
---
Ms Joy Chui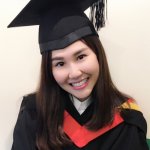 Address: Bukit Batok St 33
Highest Qualification: ABRSM Grade 8
Joy started her career as a music teacher from the age of 18 with private piano lessons. Since the age of 20, she started to teach music in primary schools, pre-schools and daycare centers and other ad hoc duties.
Joy has successfully trained students as young as the age of 6 and to the highest music grade of 8. It is her passion to educate and instill aspirations to the future generation. She believes in making lessons fun and enjoyable for children to expand their mind and maximize their potential.
---
Ms Diana Ng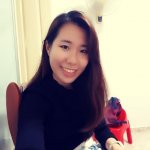 Address: Anchorvale Link
Highest Qualification: ABRSM Grade 8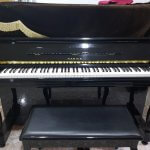 Diana enjoys teaching music to students of all ages and has experience in teaching young children.
She has completed her ABRSM grade 8 piano practical and theory and is currently studying music modules in NUS music conservatory under professors. She believes learning music should be fun and of course, rewarding!
---
Ms Gloria Lam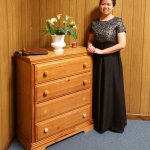 Address: Keat Hong
Highest Qualification: ABRSM Grade 8
Gloria is an experienced piano teacher who has been teaching since 2015. She has taught students from 6 years old all the way to adults.
---
Ms Summer Wong
Address: Bukit Batok Central
Highest Qualification: ABRSM Grade 8
Summer taught in a local music school part-time whilst in University in 2017 and grew to love what she did. Her current students are as young as 5 years old to adults in their forties.
She has always loved her piano lessons as a child and she aims to bring the same experience to all her students. Beginner students especially love the interactive tools Summer provides in lesson such as learning from an iPad and advanced/graded students would always be supplemented with pieces they enjoy, be it classical or pop music, beyond the standard 3 pieces they learn for the exams.
---
Ms Deborah Loh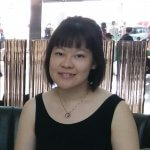 Address: Bedok Reservoir
Highest Qualification: Trinity Grade 8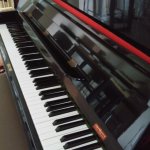 Deborah has been teaching mainly piano and music theory, and a little of electone/keyboard, for slightly over 10 years. She is currently with a music school and also has a pool of private students. Her students range from 4 years olds to working professionals and retirees. She has experience with teaching various nationalities such as German, Korean, Japanese, Chinese and British.
Deborah offers ABRSM and Trinity Guildhall examination preparations, as well as leisure playing. Some of the genres enjoyed by her students include English/Mandarin Oldies/Evergreens, Classical, Jazz/Blues, Latin, Disney Classics, Dramas/Mangas OST, J-Pop and K-pop.
---
Ms Joanne Law
Address: Woodlands St 13
Highest Qualification: ABRSM Grade 8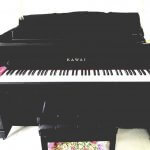 Joanne has been in the teaching field since 2010. She had the privilege to be under the tutelage of Alice Yap, Master Degree from Hochschule fur Kirchenmusik Heidelberg, Germany, who is a lecturer in SUSS as well as the director of a music School; James Yap, Master Degree from Hochschule fur Kirchenmusik Heidelberg, Germany, who is also a lecturer at NAFA.
Joanne is also actively involved in community events and has rich experience in different settings of performance. Under her coaching, students improved tremendously on their scale and sight-reading through repertoires beyond the exam syllabus. Furthermore, to improve student's performance skills, she organize recitals to prep students.
---
Ms Low Zhi Min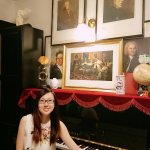 Address: Teck Whye Lane
Highest Qualification: ABRSM Grade 8
Zhi Min is an experienced teacher teaching graded and leisure piano for both children and adult learners alike. She customises her lessons based on each student's learning such as pieces they enjoy to spark their interest and motivation.
Zhi Min truly believes in making lessons engaging using interactive and fun approaches to impart basic music concepts such as beats to strengthen students' aural training. Her teaching includes the usage of pictorial aids to facilitate her students learning. Ultimately, she believes in imparting the joy and beauty of music to her students given her experience, credentials, patience and passion.
---
Mr Rui Xinwei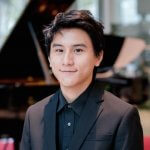 Address: Yishun St 31
Highest Qualification: ABRSM Grade 8
Xinwei started piano at the age of 5. He went on to study at School of the Arts, Singapore SOTA and Yong Siew Toh Conservatory of Music.
Xinwei understands what musicians and music students go through. The stress during performances, the work required to get there. At the same time being able to enjoy learning is crucial. What he tries to impart is the joy of making music rather than learning it just for getting the grades. He likes to use the analogy of making music is constant discovery and sharing. It is similar to how experiencing life and sharing secrets, hardship and happy moments with one's best friend.
---
Mr Cherng Hao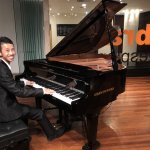 Address: Serangoon Ave 2
Highest Qualification: ABRSM Grade 8
Cherng Hao first started playing the piano at a young age of 4. He was part of the NTU Piano Ensemble and had the privilege to perform for school concerts all year round. Also, he enjoys learning and performing classical as well as anime pieces. His strong desire to spread love for music to everyone, made him volunteer as a peer coach back in University, imparting basic piano-playing skills to his fellow school mates and sharing his love for music with them.
Cherng Hao's patient and friendly disposition makes it a breeze for him to break the ice with students; both young and old. He hopes that by being a piano teacher, he will be able to spread his love and knowledge for music far and wide, influencing more people in the world to not only enjoy music, but also create, and be a part of the music that comes to life.
---
Junior Teachers
Ms Sylvia Wang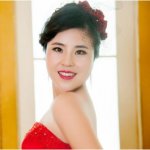 Address: Ang Mo Kio St 31
Highest Qualification: ABRSM Grade 6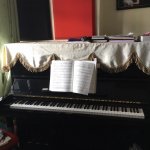 A versatile and experienced piano teacher, Sylvia began her musical journey when she picked up the keyboard at the age of five and has developed a strong passion for music ever since. She has been teaching piano for over ten years in China, Philippines, Malaysia and Singapore. She has even setup a piano center in Handan, China.
Sylvia holds relative certificates from ABRSM for both theory and practical skills. In her pursuit for further musical knowledge and skills, she continues her engagement learning with Ms Susan Lai Siu Ling (Master – Royal Academy of Music, London), Prof Arkadiusz Bialak (Lasalle College, Singapore) and Prof Pan Kok Chang (University Malaya). Sylvia has also enrolled in the Music Education Master at University of Malaya and has been described by teachers and fellows as having great musicality and a sensitive ear.
Sylvia believes in making music learning an enjoyable,personalized experience for students. She sees music as a platform for students to express themselves, and to develop confidence, focus and skills in observation and problem-solving. She incorporates singing, body movement, and fun activities to make students engaged and interested. She encourages creativity and imagination with lessons catered to every individual. Her lessons will make music as a healthy part of childhood and a hobby for growing up.
---
Ms Jocelyn Tan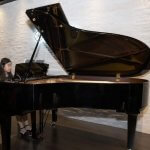 Address: Hougang Ave 10
Highest Qualification: ABRSM Grade 8
Jocelyn started learning the piano at the age of 6 and obtained her Grade 8 Piano certificate from ABRSM in 2016. She believes that learning music and picking up an instrument will benefit anyone who is willing to learn and not give up.
When Jocelyn first started learning the piano, she was demoralized and almost gave up. However, with the guidance from her passionate teachers, she was able to persevere and subsequently pass her exams. From this experience, she wants to continue spreading her passion for music and piano. Jocelyn is currently pursuing a degree, and furthering her studies for recital diplomas and music theory.
---
Ms Elizabeth Heng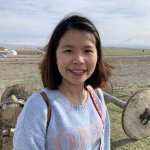 Address: Woodlands Drive 16
Highest Qualification: ABRSM Grade 8
Elizabeth has been teaching part-time since 2019. Her interest in working with children was sparked when she had the opportunity to teach at a music school whilst waiting for her university application. She has experience in teaching both small groups for young children as well as individual piano lessons. Elizabeth always does her best to conduct each lesson successfully and fruitfully.
---