Piano Lessons at the Teacher's Place
If you do not have a piano and have no intention of getting one anytime soon, you might want to consider learning at our Awesome Piano teachers' place instead. In fact, we do have students who have pianos at home, but they still do head over to our teachers' place for the lessons. One of the reasons is due to convenience, perhaps it being nearer to where their office or school is located. More importantly, our teachers tend to have better quality pianos and also more conducive learning environments. This can help the student's learning to be more efficient and productive. Take a look below at some of the profiles of our teachers.
*Kindly note that this is not the complete list, we still have other teachers.
---
LRSM/LTCL/Degree Teachers
---
Ms Jasmine Mok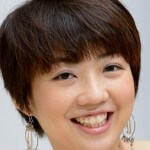 Address:  Hougang Avenue 10
Highest Qualification: BA (Hons) 2nd Class Hons in Music, Lasalle College of the Arts
Piano Type: Yamaha UX30bl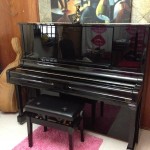 Jasmine is a passionate teacher who believes that every person, young or old can benefit though learning music. She is friendly and approachable. She is also a firm believer in adopting a structured teaching approach, and presenting material in an organised manner.
---
Ms Josephine Lie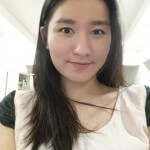 Address: Towner Road
Highest Qualification: BA (Hons) in Music, Royal College of Music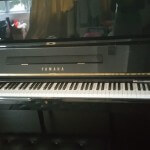 Josephine has been teaching for more than 5 years. She is currently a full-time piano teacher with approximately 35 students to handle every week. Her students have all been graded well, ranging from merit to high distinction across all grades.
---
Ms Charlotte Ong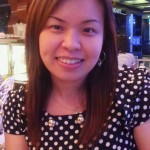 Address: Telok Blangah Way
Highest Qualification: Bachelor of Music, Queensland University of Technology
Piano Type: Stein Becker Upright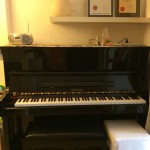 Charlotte started teaching piano since 1999. Her passion towards classical music led her to Australia to further studies in music, majoring in classical piano performance, and second study in accompaniment. Upon graduation, she had a privilege to teach in a few state schools. In Brisbane, she taught piano and singing to young children.
Personally, she believes education is a creative process where the educator must provide an environment to cultivate interest for the child. When a child acquires sufficient interest, their learning capacity will increase exponentially. This has always been a successful education model for her students.
---
Ms Mavis Choi
Address: Rambai Road
Highest Qualification: BA (Hons) Music, the Chinese University of Hong Kong
Piano Type: Yamaha U1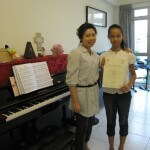 Mavis has 16 years of teaching experience. Most of her students have merits or distinctions in ABRSM piano and music theory examinations. She also has students who were champions of competitions in piano solo. Mavis tends to hold student concerts annually as well.
---
Mrs Neo Soh Yian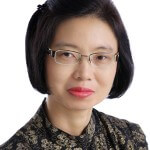 Address: Tai Keng Garden
Highest Qualification: FLCM
Piano Type: Yamaha U Series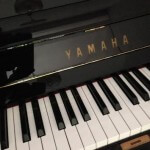 Mrs Neo Soh Yian is a piano teacher with twenty years of teaching experience. Although graduated with a Computer Science Degree from the National University of Singapore in 1990, she answered her musical calling by becoming a full time music teacher from 1994. She has since trained more than 50 students including several at Diploma level. Soh Yian also serves in church as pianist and keyboardist.
Soh Yian believes that music is a gift bestowed to all. Everyone can make music, with practice and training, we can enjoy music to its highest level. As a teacher, Soh Yian aims to perpetuate knowledge and inspire learning. More specifically, she teach a wide repertoire of musical works of various genres and styles. Soh Yian also creates performing opportunities for her students. Through home concerts and recitals, students will gain confidence and derive pleasure in music making.
Soh Yian recognizes that examinations provide useful standard and can act as a motivating push, giving the student a definite aim to work towards. However music-teaching is not simply preparing students for one exam after another- and nothing else. A good balance between solid music education of wide repertoire and pursuit of excellence through examinations must be attained.
---
Ms Teo Sin Yee
Address: Bukit Batok St 11
Highest Qualification: B.A. (Hons.) Performing Arts in Music, University Malaya
Piano Type: Yamaha U1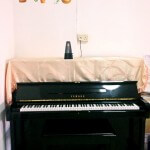 Sin Yee is a member of the Singapore Music Teacher Association. She has accumulated 6 years of teaching experience, both as a full-time school music teacher as well as a private music teacher. Aside from that, she has been coaching students to excel in piano practical, music theory, aural and musicianship. In fact, she has experience in coaching beginner students to complete their Grade 5 theory within a year's frame.
Sin Yee's principal mentor includes Assistant Professor of Yong Siew Toh Conservatory of Music, Dr Lee Pei-Ming. The youngest beginner she can handle is 4 months old. Also, she offers lessons to special needs children with mild autism. Her current teaching approach infuses methodology from renowned music philosophies, including Suzuki, Kodaly, Orff and Dalcroze. Sin Yee is also a member of the international award-winning Vocal Consort choir, under the direction of accomplished local conductor, Nelson Kwei.
---
Ms Corrine Ying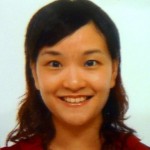 Address: Pemimpin Drive
Highest Qualification: BA(Hons) in Music, The University of Birmingham
Corrine is a former, NIE-trained teacher with a Bachelor's Degree (Hons) in Music from Birmingham University, UK, LTCL Diploma in piano performance and several years' experience teaching students of various ages and levels. She is a patient, friendly and committed piano teacher. To prepare her students for the ABRSM exams, she provides a well-rounded music education comprising practical, theory, aural and sight-reading skills. She also organises home recitals for her students twice a year.
---
Mr Christopher Soh
Address: Ang Mo Kio Avenue 10
Highest Qualification: LTCL Diploma in Recital
Piano Type: Yamaha U1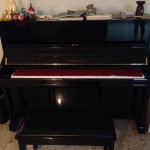 Christopher is a highly patient and dedicated teacher who is committed to teaching students good practicing and performance habits. He firmly believes that while music is to be enjoyed, it must also be accompanied with a good and responsible learning attitude.
Personally, he has taught many adult and young players. Hence, he is very comfortable with teaching young children. Christopher also teaches both classical and contemporary pieces.
---
Ms Melissa Tan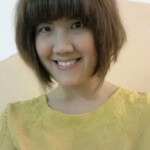 Address: Pasir Ris Street 11
Highest Qualification: LTCL Diploma in Recital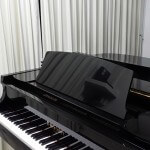 Melissa is a friendly, creative and understanding teacher with 16 years of piano teaching experience. Her current students range from beginners to diploma levels, from ages 3 to 80.
Melissa is an NUS Arts degree graduate. She achieved her LTCL + AMusTCL diplomas by giving piano lessons while studying in the university. She also has an ABRSM Grade 8 in both theory & practical.
She does initiate weekly feedback about students' progress to parents so everyone's in the loop. Personally, she has worked with Singapore Lyric Opera and was the resident school pianist in her secondary school.
Her syllabus can be fun and for leisure. Alternatively, it can abide by the ABRSM or Trinity guildhall examination criteria. She allows flexibility in her lessons.
---
Ms Caryn Cheong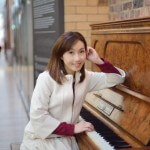 Address: Lorong 1 Toa Payoh
Highest Qualification: BA of Music (Hons) in Education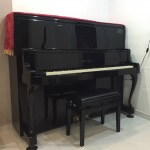 Caryn has more than 10 years of music teaching experience. She obtained her Grade 8 (Practical and Theory) from Associated Board of the Royal Schools of Music, UK (ABRSM) and continued to pursue her studies in the University Putra of Malaysia in Bachelor of Music (Education) (Hons). Aside from that, she also holds a Associate Diploma in Music Pedagogy.
Upon graduation, Caryn had the privilege to teach in an international school as a music teacher in conducting keyboard ensembles and choir. After that, she worked in a music school as an instrumental teacher and teacher-trainer, teaching individual and group lessons for children as young as 2 years old to adults of various levels.
Caryn makes appropriate selection of teaching methods to encourage and stimulate interest in budding learners. As for the more advanced students, she uses more technical and challenging pieces. She believes that the exposure of various pieces and genres of music would enhance one's knowledge of music. She hopes to develop the musical growth and talent of every student in an encouraging and friendly way.
---
Ms Julia Li
Address: Jalan Chempaka Puteh
Highest Qualification: BA Hons of Arts in Music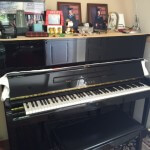 Having graduated with a degree in music from Lasalle College of the Arts, Julia has experience in teaching keyboard and piano privately and in Global Indian International School. She understands the needs of different students and caters each lesson to the pace of each student. Her motto towards teaching is for every student to learn and enjoy music as a whole.
She also completed her grade 8 in flute under ABRSM and has been performing together with the Singapore Jazz Orchestra for the past 10 years. She also volunteers and plays piano regularly in her church's music team.
---
Ms Melissa Quek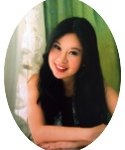 Address: Compassvale Road
Highest Qualification: BA in Music (Piano Performance)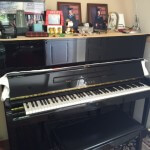 Melissa Quek is a graduate from Northwestern State University. She also graduated from the National University of Singapore in 2010 with a Bachelor of Social Science (Honors) in Sociology as well.
In 2004, she attained the Associated Board of the Royal Schools of Music (ABRSM) piano Grade 8. During her undergraduate years in Northwestern State University, she has been actively teaching private piano lessons under the NSU Music Academy and was the University's concert choir accompanist. Her constant quest for knowledge coupled with her passion in teaching has widened her approaches towards teaching students with different abilities. As a dedicated and patient teacher, she believes in making her music classes enjoyable for children and maximizing their potentials to the fullest.
Melissa's specialty includes teaching young children from the age of 4 and above. She uses musical tools and games to enhance a child's musical journey. In addition, she has taught students from grade 1 to diploma level, adhering to the ABRSM standards. Her in-class activities for students include ear training, rhythm activities, note reading, music history, creative music writing (composition and improvisation) and singing.
---
Ms Sandy Koo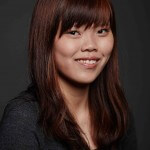 Address: Choa Chu Kang Street 62
Highest Qualification: ATCL Diploma in Piano Recital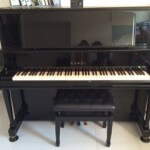 Having graduated from LASALLE College of the Arts with a Bachelor's degree in music composition, Sandy is a versatile musician who has also attained an ATCL diploma in piano performance and a Diploma in Music and Audio Technology from Singapore Polytechnic. She plays a variety of genres of music and performs regularly at live events.
---
Mr Emmanuel Tan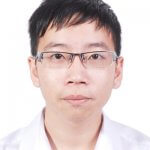 Address: Lor J Telok Kurau
Highest Qualification: LTCL Diploma in Recital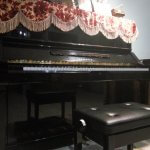 Emmanuel began learning the piano at the age of 4. He went on to obtain a Merit in ABRSM Grade 8 Practical Examination and Grade 8 Theory of Music in 2010 and 2011 respectively. In 2016, he was awarded the LTCL in Piano Recital.
Emmanuel was in the music elective programme in secondary school and took the 'A' Levels Music in Junior College. In Junior College, he also joined the piano ensemble as a CCA and obtained a silver award in Vivace, an inter-JC piano ensemble competition in 2014.
---
Mr Pip Tang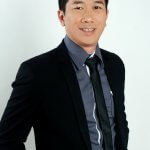 Address: Serangoon North Avenue 3
Highest Qualification: BA in Music (Piano Performance)
Pip is a graduate of the University of Texas at Austin, USA where he majored in Piano Performance. He has been coaching piano students of all levels (beginners to diploma) since 2005.
Besides teaching piano, Pip is a band instructor coaching school bands thus he has extensive experience teaching.
---
Diploma Teachers
---
Michelle Deng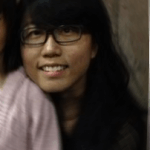 Address: Yishun Street 72
Highest Qualification: DipABRSM in Instrumental Teaching (Piano)
Piano Type: Yamaha Upright Exam Model (U1E)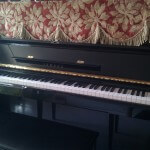 Michelle is currently based in Singapore as a full-time piano teacher and has been teaching since early 2006. She has experience with both children as young as five years old and adult students alike (contrary to popular belief, it is never 'too late' to learn!).
Michelle understands that each individual is different and relishes the challenge of finding the best way to nurture each student's musicality in an enjoyable yet disciplined environment. She holds a Diploma in Instrumental Teaching for Piano (ABRSM) and is currently working towards the Licentiate of the Royal Schools of Music (LRSM).
Besides the piano, Michelle also has great passion for other percussion instruments. She is active in the local music scene as part of the Singapore Wind Symphony (SWS) and its Percussion Ensemble (SWSPE), taking part regularly in performances year-round, such as the annual Singapore Musical Celebration series at the Esplanade. In her free time, she likes to read, and enjoys attending musicals and plays, especially lending her support to local artistes and productions.
---
Mr Jacob Tan (Currently Abroad)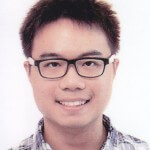 Address: Clementi Avenue 3
Highest Qualification: Distinction in LTCL Piano Recital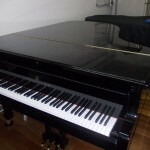 Piano Type: Steinway and Sons Concert Grand
A passionate, patient and understanding piano teacher teaching kids from 6 years old to 30+ year old adults. Students will receive quality, professional and insightful musical training including sight-reading techniques and ear training.
---
Ms Chan Shu Hui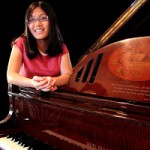 Address: Choa Chu Kang Loop
Highest Qualification: London College of Music Teaching Diploma (ALCM)
From the age of 13, Shu Hui had various piano performing experience in her secondary school (Swiss Cottage), Singapore Youth Festival, Drama club, in cafes (Colours Bistro in SMU), nursing homes (Bethany Nursing Home), accompanist at ballet classes and theatre production in Lasalle College of the Arts, restaurants (Stewords Riverboat), Esplanade Library Musical Theatre Showcase. She has taught piano group classes at the Canadian International School too.
She is able to teach both classical and pop piano as she has performed in public places and arts venues before. She believes that music is a special gift that should be learnt by everyone who is passionate in it, as it will bring joy and satisfaction to life.
---
Ms Toh Yun Hui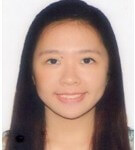 Address: Choa Chu Kang Street 52
Highest Qualification: ATCL Diploma in Piano Recital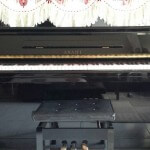 Piano Type: Asahi Upright
Patient and passionate, Yun Hui is able to work well with children. She has taught piano and music theory in a music school, where she has students ranging from 4 years old to adults. She has prepared students for ABRSM syllabus examinations for piano and music theory.
---
Mr Caleb Huang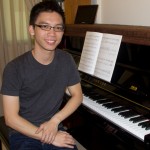 Address: Choa Chu Kang Ave 1
Highest Qualification: DipABRSM in Piano Performance
A qualified and patient piano teacher with 5 years of piano teaching experience, Caleb is passionate in passing on the skills and knowledge he has acquired in piano playing to people who would like to learn how to play the piano.
He is looking to teach students of ages 6 and above, be it if for formal grading examinations or simply just for leisure. Besides focusing on the examination syllabus, Caleb believes that it would be very beneficial for students to learn how to effectively and efficiently learn new piano pieces independently, develop good piano playing techniques, and also to improvise and play-by-ear if the student is proficient and interested.
His piano journey began at the age of 6, and he has been actively playing different genres of music such as classical and pop piano till today. Besides teaching, Caleb also has experience in playing in public events such as weddings, and is currently playing in a band as a keyboardist as well.
---
Ms Melody Tan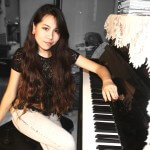 Address: Bishan St 13
Highest Qualification: DipABRSM in Piano Performance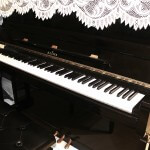 Piano Type: Klima Upright Piano
Melody Tan is a piano teacher of 6 years who has teaching experience at home and in Music Schools. She is a fresh graduate from the Pioneer batch for School of the Arts (SOTA), Singapore.
Melody works well with both children of all ages and adults. She has the passion to generate appreciation and interest in music when students are in the process of learning.
---
Ms Sheng En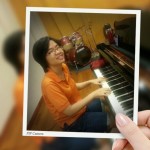 Address: Newton Road
Highest Qualification: ATCL Diploma in Piano Recital
Piano Type: Yamaha Upright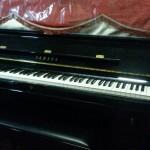 Sheng En is a part-time private piano tutor who enjoys and is passionate in teaching piano. She is patient, committed, flexible and loves children. Students feel comfortable and enjoy learning from her.
Sheng En has experience in teaching students ranging from 3.5 to 30 years old for both classical exams and leisure. She is approachable and confident to handle both adult and young students. She teaches useful techniques for graded exams and is also able to teach student accompaniment skills for leisure if the student is interested.
For students interested in composing, Sheng En is also able to provide insights to their composition as she has been through composition class in schools (in A level as well in University). In addition, she also gives aural training skills if the student is interested to learn how to play by ear.
She has more than 12 years of experiences playing as a pianist in church with a band.
---
Ms Liang Hui
Address: Segar Road
Highest Qualification: ATCL Diploma in Piano Performance
Liang Hui has been providing 1-to-1 private piano lessons since 2000. She joined Cristofori Music School as a full-time piano teacher in 2013.
Liang Hui's students are ranged between 5 years old up to adults. She is able to teach students ranging from leisure learners to beginners to ABRSM Grade 1 to Grade 8. All of her graded students have passed their graded examinations and a majority of them have obtained 'Merit' under her coaching.
---
Ms Adeline Yeo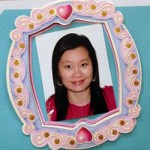 Address: Cardiff Grove
Highest Qualification: ATCL Diploma in Piano Recital
Adeline is teaching piano full-time. She is patient and good with children. She teaches both children and adults. Adeline has also taught at music schools aside from private lessons. She has also worked closely with students from the Middle East, North America, Europe and Asia. Her students' age groups ranges from 3 and half to 65 years of age.
Adeline teaches mainly the ABRSM syllabus as well as pop piano for students who wish to do lessons for leisure. She believes strongly in parents' participation and involvement in education.
---
Mr Daniel Foo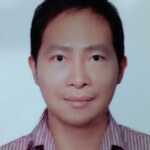 Address: Coronation Road West
Highest Qualification: Licentiate in Pianoforte Performance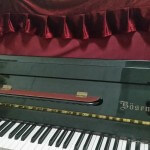 Mr Daniel Foo, who enjoys 23 years of fruitful experience,is a patient,respected and talented teacher, always with a heart for his students. He was selected to perform in the 1998 S'pore Symphony Orchestra. ln 1996, he emerged as a finalist in the Valsesia lnternational Piano Competition in ltaly. In 2003, he was awarded second prize in the Franz Schubert Piano Competition in Dortmund. Some of his outstanding students have clinched prizes in the National music competitions locally and most recently, the SPAF in 2014.
Daniel has inspired and groomed a large pool of students from ages 4.5 till 76 from all walks of life and nationalities. Their aptitude range from beginner till diploma levels, for exams, leisure, auditions and competitions. He also teaches the electronics keyboard and Organ. His aim is to provide a holistic learning experience that cultivates not only music competence but also love and enjoyment of classical and contemporary music. He achieves this through his vast experience, intelligence, strategies in teaching coupled with knowledge and passion.
---
Ms Melissa Tan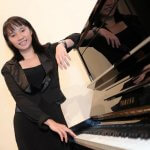 Address: Punggol Walk
Highest Qualification: ATCL Diploma in Piano Recital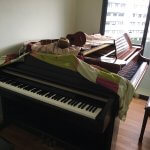 Melissa has been teaching for 12 years and has vast experience. She has taught in groups in pre-schools and primary schools as well as individual lessons in home and private piano studios.
Melissa believes all lessons should be tailor made for students. Her biggest goal is to build student's love for music. She also believes learning music/piano is possible for everyone (children, adults and even students with special needs).
---
Ms Hau Chin Chin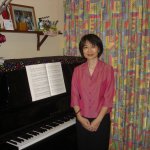 Address: Shelford Rd
Highest Qualification: LTCL Diploma in Piano Recital
Chin Chin has more than 15 years of piano teaching experience.  She enjoys teaching music to all age groups, from 5-year old children to 60-year old adults. Her students include locals, Germans, Swedish and Canadians. Being a flexible teacher, she adapts her lessons to cater to students of different ability and time commitment.
To improve performing confidence, encourage sharing of musical joy and development of stagecraft, she organizes student concerts.  For outstanding presentation, video recordings are uploaded to YouTube. She also regularly connects with parents via WhatsApp with updates and videos of students' progress.
---
Ms Si Xuan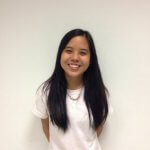 Address: Hougang Street 22
Highest Qualification: DipLCM in Pianoforte Performance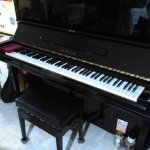 Si Xuan is always delighted to share her knowledge and love for music. She has good experience with children and is comfortable with teaching adults or children. She hopes to influence others, as well as to shape students into one who inspires as well.
Her focus is on beginners and students taking lower grades, both pop and classical.
---
Grade 8 Teachers
---
Ms Kelly Tang

Address: Fernvale Road
Highest Qualification: ABRSM Grade 8 Practical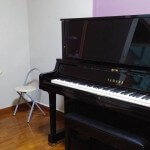 Kelly has been a piano teacher for over 15 years. She has taught in music schools and students' home before but is currently only teaching at her place. She has a Performer's Certificate (Trinity College) and ABRSM grade 8 (Piano and Theory). Her students range from beginners to Grade 7.
---
Ms Yun Qi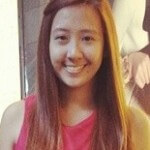 Address: Choa Chu Kang Street 52
Highest Qualification: ABRSM Grade 8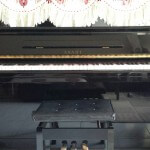 Piano Type: Asahi Upright
Yun Qi has 3 years of experience teaching piano, keyboard and music theory in a music school and 2 years of private teaching. She has students ranging from 5 years old to adults. She has prepared students for ABRSM syllabus examinations for piano and music theory as well as Trinity College London syllabus for keyboard.
---
Ms Brenda Teo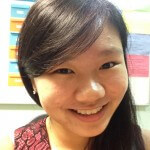 Address: Bukit Batok Central
Highest Qualification: ABRSM Grade 8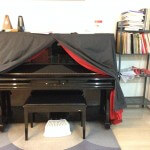 Brenda has been pursuing music from the age of 5, and is passionate about sharing her love and the beauty of music to everyone and anyone. Students are not required to take the graded piano exams, as it is up to their preference.
Brenda believes Music is more than just achieving certificates and hence, always ensures her students genuinely enjoy Music and are able to appreciate it. This is done so by planning and catering suitable lessons for each student, depending on their personality and abilities.
She is experienced in teaching various styles of piano (ranging from Classical to Pop music), and various age groups (ranging from toddler groups to adults). Thus far, her students have all achieved at least a credit/merit in their graded examinations.
---
Ms Wendy Tan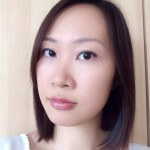 Address: Toa Payoh Central
Highest Qualification: ABRSM Grade 8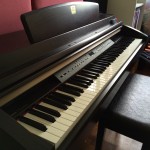 Piano Type: Yamaha Clavinova Digital
Besides the Grade 8 (ABRSM) qualifications, Wendy is also AMIS certified (2012,MOE): Art and Music Instructor scheme, Piano Adventures Expert Course (2011), Harmony Road Music Course (2009) and Performer Certificate in Classical Singing (Trinity Guildhall).
She has taught piano since 2000 in 4 different music schools and before converting to teaching private lessons at her home studio. Wendy enjoys teaching as well as developing children's' interest and technique to better their playing.
---
Ms Cheryl Teo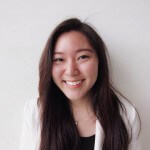 Address: Tampines Street 41
Highest Qualification: ABRSM Grade 8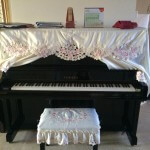 With a strong interest in music and a huge passion in teaching children, Cheryl believes she would be able to bring great value in helping students develop their talents while nurturing their passion for music. Throughout her teaching career, she has been driven to help students achieve their very best. With a down-to-earth and amiable personality, one of Cheryl's greatest strengths is her communication skills. She understands that everyone works and learns differently, and this is something she always bear in mind whenever she has to communicate tasks that need to be accomplished with positive reinforcement.
---
Ms Wong Xianling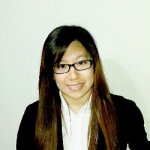 Address: Bukit Batok St 31
Highest Qualification: ABRSM Grade 8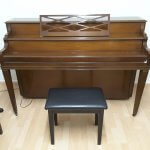 During her time in the National University of Singapore, Xianling found her true passion and love in music and immersed herself in various cultural activities which involved arranging scores for and performing with choral groups as well as performing in the band as a keyboardist and vocalist for events.
Xianling is familiar with both the ABRSM and Trinity Syllabus and teaches a range of pop to classical piano and violin. She has conducted early childhood music and movement group classes since 2010 and individual lessons to children from age 3 years to adult.
During her spare time, she does piano accompaniment, plays the ukulele and performs a cappella at weddings and events around Singapore with her a cappella group. Xianling believes in a holistic musical approach, improving coordination, rhythm sense, aural, piano technique and creativity through song, dance and games using the methods and experience garnered from attending workshops of the Dalcroze, Kodaly and Suzuki method.
---
Mr David Kho
Address: Telok Kurau Road
Highest Qualification: ABRSM Grade 8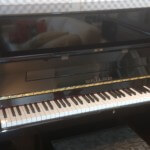 Piano Type: Seiler Upright
David has a passion for music and teaching/sharing ever since young. He attains great satisfaction from seeing students improve under his guidance. David's best ability is his keen sense of hearing and of perfect pitch, allowing him to pick out mistakes readily.
David had experience teaching in APSN (association for persons with special needs), hence he considers himself to be more patient than most. He tries to conduct lessons in the most fun and enjoyable way possible, as he believe one has to truly enjoy doing something to be good at it.
---
Ms Grace Duong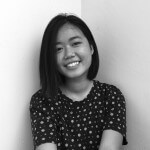 Address: Butterworth Lane
Highest Qualification: ABRSM Grade 8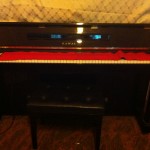 Grace is a patient and friendly poly graduate. Music is her passion and she aims to influence both children and adults with a creative approach towards teaching.
---
Ms Amy Tham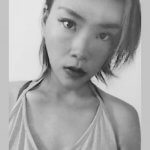 Address: Poh Huat Terrace
Highest Qualification: ABRSM Grade 8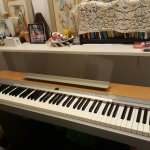 Amy is an ex-MOE music teacher who taught in both the General Music program as well as the 'O' Levels Music. She can play by ear as well as traditional Classical pieces (notation). She majored in Composition in her final year in University.
Amy is good with little kids as well as the elderly. In fact, she had her own private piano students before going into MOE teaching full-time. She also believes that kids should enjoy their music lessons and have fun.
---
Ms Joy Chui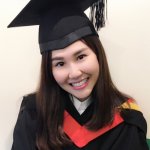 Address: Bukit Batok St 33
Highest Qualification: ABRSM Grade 8
Joy started her career as a music teacher from the age of 18 with private piano lessons. Since the age of 20, she started to teach music in primary schools, pre-schools and daycare centers and other ad hoc duties.
Joy has successfully trained students as young as the age of 6 and to the highest music grade of 8. It is her passion to educate and instill aspirations to the future generation. She believes in making lessons fun and enjoyable for children to expand their mind and maximize their potential.
---
Ms Serene Cheng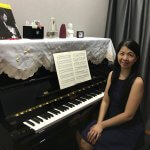 Address: Fernvale Lane
Highest Qualification: ABRSM Grade 8
Serene likes classical music and loves playing the piano. As a music teacher, she would like to share her knowledge and passion to all her students. She is currently pursuing her Diploma certificate too.
---
Junior Teachers
---
Ms Isabel Wong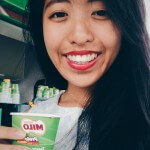 Address: Lorong Marzuki
Highest Qualification: ABRSM Grade 8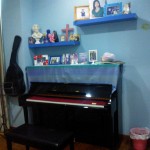 Isabel started learning the piano at a very young age and received her Grade 8 practical certificate at the age of 13. Since then, she has been involved with her schools' Symphonic Band and Symphony Orchestra, playing the clarinet, harp and the piano so one can be rest assured that she is still musically in touch with her instruments.
---
Ms Sarah Sng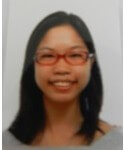 Address: Kim Keat Link
Highest Qualification: ABRSM Grade 7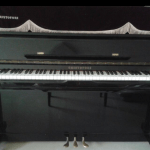 Piano Type: Cristofori Upright
Sarah wants to spread her passion for Piano through teaching.
She began her Piano Journey at the age of 12 years old because of an inspiring, musically talented lady she met in her church choir. The lady was gifted by God musically and the sound of the piano keys always intrigued Sarah to listen to her play every Sunday.
There's always so much to learn about Music. "Learning is a lifelong process." From Classical to pop music to Blues Jazz Swing etc. and Church Music. Sarah feels that it's not just about attaining certifications but being able to spread her piano playing with others, teaching the next generation of children and sharing her performance.
Sarah aspires to perform on stage once again, playing for annual concerts and letting others listen and feel what she wants to tell them through her piano playing.
---
Ms Geraldine Mark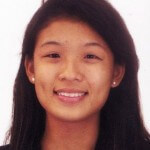 Address: Bishan Street 24
Highest Qualification: ABRSM Grade 8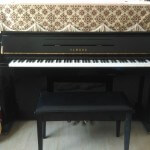 Geraldine is passionate about sharing her love of music to interested students. She is a firm believer in taking a grounded approach in teaching where students develop their interests and better their technique.
She is comfortable with teaching adults or children. Her focus is on beginners and those taking the lower grades.
---