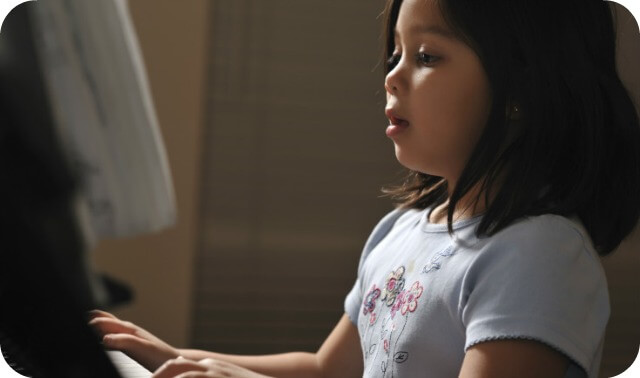 Affordable Piano Lessons For Everyone!
These days, more parents are getting their young children involved in the arts such as learning a new instrument or dancing other than education in school, reading or tuition. When it comes to musical instruments, piano courses have continued to be the top flight (alongside guitar, violin and keyboard) over the years.
It is easy to get a piano teacher. But getting a good teacher is always a hassle for many people. Frankly speaking, it is important to engage a piano teacher from reputable piano lessons company who screen and rate their profile for you. This can save you time, money and hassle in getting a responsible and professional piano teacher.
With over 200 passionate piano teachers working with us, Awesome Group is committed to provide quality and effective piano lessons to all ages all across the island. You can have lessons at home (we have affordable pianos for rental if you require) or travel to teacher's home/studio for piano lesson.
You Guys Are Really Awesome!

My son is a lot better at playing the piano now and he is able to master new pieces more easily. The merit goes to his piano teacher who inspired him in learning piano the right way. When he was a beginner, classes were far from enjoyable for him. He had experiences with several piano teachers (one even a pianist herself), who got very frustrated when he struck the wrong note a couple of times in practice. There was a teacher who claimed that he was not smart enough to learn piano. I felt that was taken way out of context and not part of the teacher's job scope at all! That caused him to totally lost interest and wanted to give up. I decided to join as a member of a few forum to find more posts about information, views and reviews on various music schools. While surfing and clicking around, I stumbled across Awesome Piano. I decided to visit their website to drop an email. Eventually, I decided to give them a go as the way they handled their business was very professional. I did inform them of the problems faced. Thankfully, they referred a teacher who developed the confidence back in my son. It makes me really glad to say that since Feb 2012, my son had managed to attain distinctions for the exams he sat for!
From: Jerry Man (Jurong East, Singapore)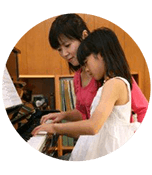 Why should you have piano lessons with us?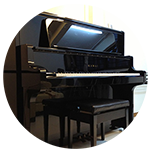 No piano at home, No worries!
With cheap piano rental scheme available, you can rent a quality piano at SGD60/mth only! Just let us know that you need a piano when you register piano lessons with us.
Our Satisfaction Guarantee
All our piano teachers have achieved at least a Grade 8 level in practical from ABRSM or Trinity College. Some even further their study to obtain Diplomas. They are professional and experience in conducting piano lessons. You can request for their certificates on your first piano lesson with them. However, if you somehow find them unsuitable, do contact us for a replacement teacher after first lesson.

Limited Slots Only
Due to high volume of enquiries, our piano lessons slots are available on first come first serve basis. Kindly book your slot early to avoid disappointment.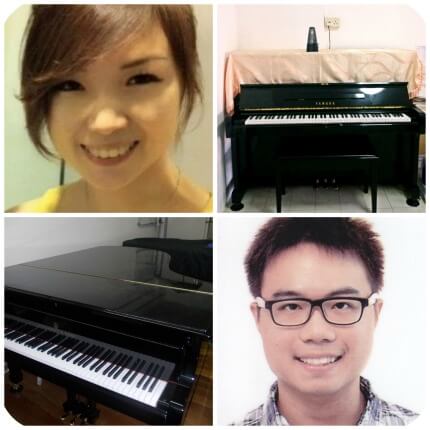 Piano Lessons at Teacher's Place
If you do not have a piano and have no intention of getting one anytime soon, you might want to consider learning at our Awesome Piano teachers' place instead. In fact, we do have students who have pianos at home, but still head over to our teachers' place for the lessons.
One of the reasons is due to convenience, perhaps it being nearer to where their office or school is located. More importantly, our teachers tend to have better quality pianos and also more conducive learning environments. This can help the student's learning to be more efficient and productive.
Take a look below at the profiles of our teachers and their availability. If you are keen in a specific slot, do let us know as soon as possible.
Read More
Choose Your Lesson Category